Riccardo Risaliti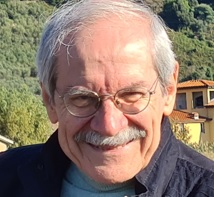 Riccardo Risaliti was born in Prato and studied at the Cherubini Conservatory in Florence, as a pupil of Rio Nardi and Luigi Dallapiccola. Among his teachers were also Nikita Magaloff, Carlo Zecchi and Sergio Lorenzi.
After initially working as assistant for piano coaching and chamber music at the Accademia Chigiana in Siena and at the Teatro Municipale in Florence, and as a music critic, he won several piano competitions (Vercelli, Seregno, etc..) and began the career of concert pianist, making his debut with the Orchestra del Maggio Musicale Fiorentino.
He has played for various associations and festivals, among which feature: Teatro alla Scala, Accademia di S. Cecilia in Rome, Festival di Brescia e Bergamo, Teatro La Fenice in Venice, RAI in Rome and Turin. As a performer of chamber music, he has often played with illustrious instrumentalists, singers and ensembles. As a soloist, he has often preferred particular repertoires (for the Ricordi label he recorded seldom played Liszt transcriptions). Recently he has experimented with contemporary music, performing some works for the first time.
He has been a teacher at the Conservatory in Pesaro, at the Milan Conservatory for 30 years, and has been professor and pedagogic advisor at the Incontri col Maestro International Piano Academy of Imola since its creation. He did master classes and summer courses at the Mozarteum of Salzburg and at the Festival delle Nazioni of Città di Castello. A scholar of piano literature and interpretation, he holds conferences and seminars. He also works as a journalist and editor of musical texts, and is often invited by international piano competitions as jury member.